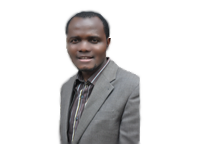 Godwin Mangse (Co-ordinator).
WE OFFER THE FOLLOWING TRAINING
LIVING FREE COURSES: -
The living free course is the first training that is being provided by House Of Faith as part of discipleship. The training usually last for 10weeks. Please always keep yourself up to date with the starting date . For more information about living free course please contact us, and about the starting date please check the upcoming events.
MASTERING LEADERSHIP (level 1/2):-
Mastering leadership is the next level you will undergo after attenting the living free. This also last for 10 weeks (with level 1 and 2) from the day it started. for more information about Mastering Leadership Training please contact us, and for the starting date of the course, please check the upcoming events.
Vera Okonkwo(Evangelism co-ordinator)